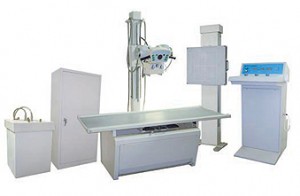 Intek Truck and Equipment Leasing has an experienced and knowledgeable staff with years of experience leasing medical equipment.
Some benefits of Leasing your Medical Equipment with Intek:
We are not brokers. We own all our equipment, so you deal with Intek throughout the entire course of the lease
Customized payment schedules to fit your company's specific needs
Residual and Dollar buyout leases
The ability to lease any type of office or medical equipment
Lease terms up 60 months
Off balance sheet financing.  Unlike most loans or lines of credit, we are non-reporting, so you are not tying up current lines of credit not to mention there are no other liens placed on your property or receivables
Customer is able to take advantage of the tax benefits of a lease
At Intek we pride ourselves on the fact that over 65% of our new business is repeat business.  We have a professional staff that handles all of the paperwork and takes the time to get to know and understand each customer.  At Intek we look to establish a long term relationship with our customers.  Please do not hesitate to contact us and get set-up with a custom lease program to fit your specific needs.
Medical Equipment We Finance:
Chiropractic Tables
Dental Tables
Film Processors
Lasers
Office Furniture
Oxygen Equipment
Patient Tables
Physical Therapy Equipment
X-Ray Machine